So I've been logging on to Etsy here and there since we moved to Berlin and it finally dawned on me that no, I can't have one all encompassing post that features only the five best Etsy shop run by Berliners – have I mentioned that I ADORE the shop local search option?.  Nope, I'm going to have to do a few and put them into categories of some sort.  And who am I to complain?  This girl LOVES "window shopping" on Etsy.  It's one of my hipster tenancies 😉
This week is all about bags.  Having the right bag when in Germany is important.  Pretty much everyone carries a bag of some sort here — yes, even guys rock the "murse" here, though JP is more of a backpack kind of guy.  And not only do you need the perfect bag you have to carry your personal belongings, but you need OTHER bags for things like going to the market.  Sure, an Ikea bag or an old one from H&M or KaDeWe could work, but where's the personality in that? So, without further ado here are five shops that happen to sell some amazing bags that are run by some locals: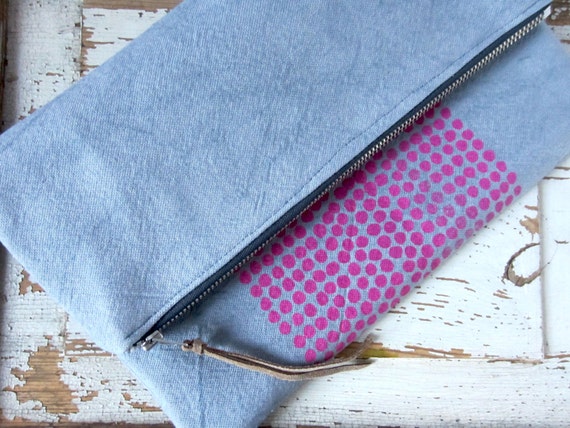 (Image Source Listing)
When I did my initial search for local shops in Berlin, Eveden and
the beautifully screenprinted bags popped up.  I LOVE the simplicity
of the bags (who doesn't love a large fold-over clutch?) paired with
her designs.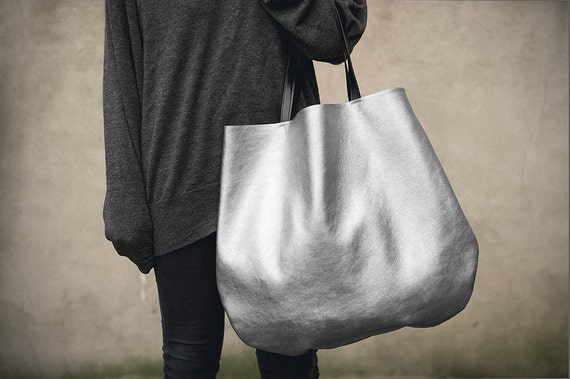 (Image Source Listing)
There is something inherently sexy about a large silver tote bag, and
if you're in the same camp I'm in, Patkas has a few of them!  I'm also
in LOVE with the simple leather wrist wraps she sells.  Any of her bags
or bracelets would totally you up as you run errands in yoga pants and
a messy bun, and who doesn't love accessories that make you look
awesome with no effort?!
Oh, and she was also a featured seller! I love it
when Etsy does profiles of the artists.  It is wonderful to
peek into their lives and background.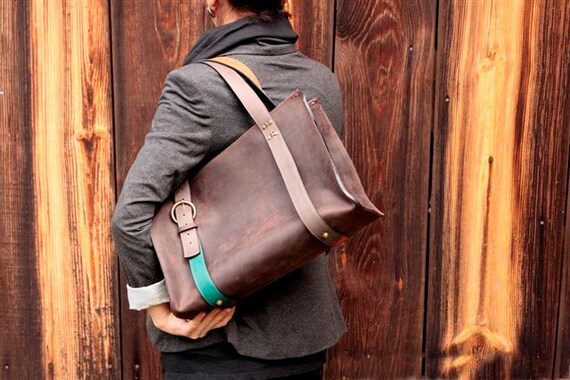 (Image Source Listing)
The is something very reassuring and comforting to me about
large leather bags.  Even the most finely crafted of
them have that primal feel that makes me excited right down
to my toes.  Also, a good leather bag (like Birkies) just gets better
with age and wear, and become like a best friend!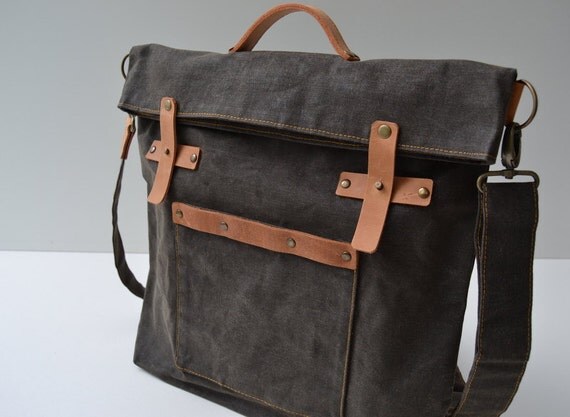 (Image Source Listing)
On the other side of comforting bags is the good old canvas bag.
These are the kind that I like to have as my go-to bag for running
to the library or quickly to the store.  Canvas bags also invoke that
first day of school feeling for me, and there is a certain
level of excitement in carrying one, and when you pick it up
you're certain you're going to have an adventure of some sort!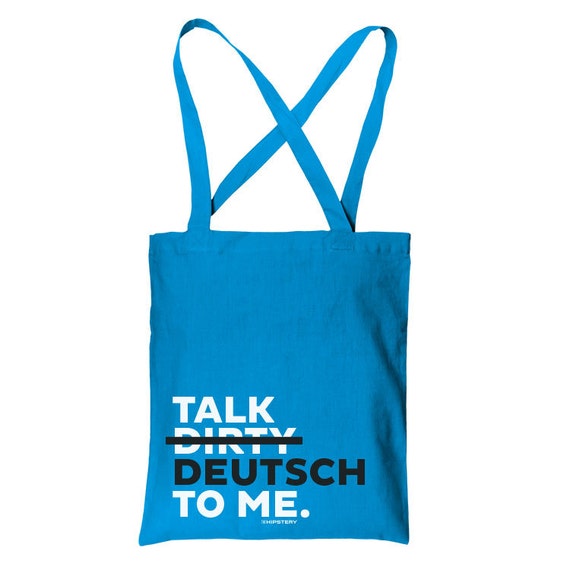 (Image Source Listing)
On the flipside of all the more serious bags I posted are those
fun ones you need to snag to go grocery shopping or throw
your bathing suit, a towel and sunblock into before
heading out to the beach.  When this bag from The Hipstery
popped up in the local listings I giggled, but then I clicked
the listing and literally LOL'd to the description!
I also really like their other designs like the
How to be German, and the other goodies in the shop.