This week's FF: Etsy Edition is going to be all about some of the wonderful pretty baubles I've been oogling for a couple weeks now. This list contains five of the sellers with more adult or more mature jewelry.  As much as I love the more fun kiddie-type things (and don't think a FF list isn't coming of those!), I realized that the closer I'm getting to 30 (which I'll grant you isn't for a couple years!) the more adult I feel like I need to dress.  Also, to be real for a moment, I have chosen to put myself in a field where looking grown up when you're not doing field work is a plus, and the "fun" jewelry and (tasteful!) graphic tees really should be limited for casual Friday every once in a while and the weekend. Not that I can't have some fun jewelry, its just that I feel like I'm to the point where to be taken seriously I probably shouldn't be sporting octi earrings everyday. Or is it that I'm just getting old and boring?  Eh, whatevs!
Also, as Saint Valentine's Day is on the horizon I figured that a post about shiny pretty jewelry that I really like would be perfect.  *hinthinthusband*  Enjoy these Berliner jewelrysmiths!
one// LiebeUndKraft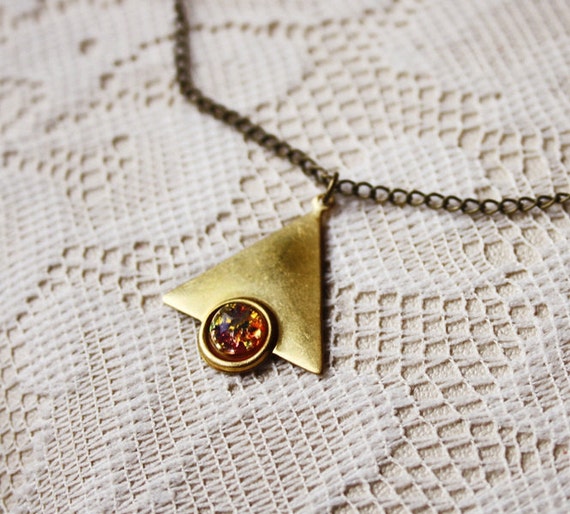 I really really love the combination of gold with the faux (in a good way!) fire opal.
The composition of the piece and the placement of the gem reminds me of old-timey
alchemy symbology, and I think that it has a classic modern look.
two// VillaSorgenfrei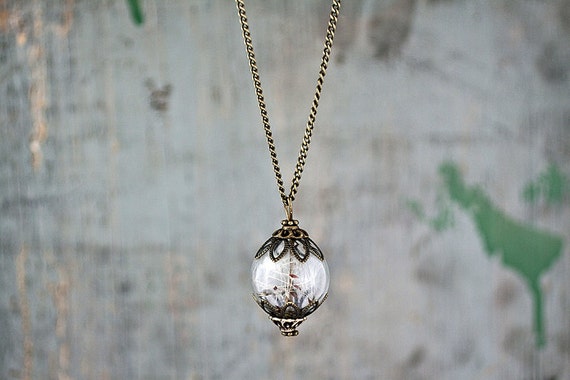 Oh where to begin with this piece?  First off, it has a very antique-y look about it that I simply
adore, but then on TOP of that there is dandelion fluff inside the glass!
You can get the glass set horizontally, but personally I like the pendanty-ness of the
vertical arrangement.
three// XeinaKuhn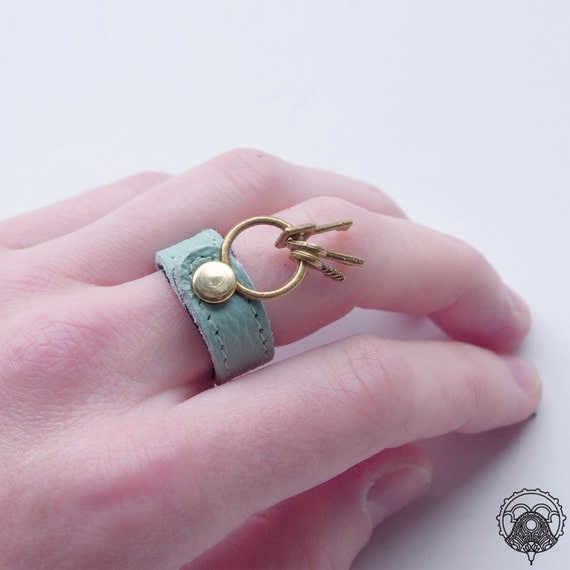 This is a slightly more casual piece.  I love the color of the leather paired with
the patine of the metal keys.  I think this would be awesome paired with an outfit worn
to peruse through a farmer's market or flea market on a lazy Saturday morning
where you meet up with friends at a local bakery for coffee or a light lunch.
four// Rutherford and Fairfax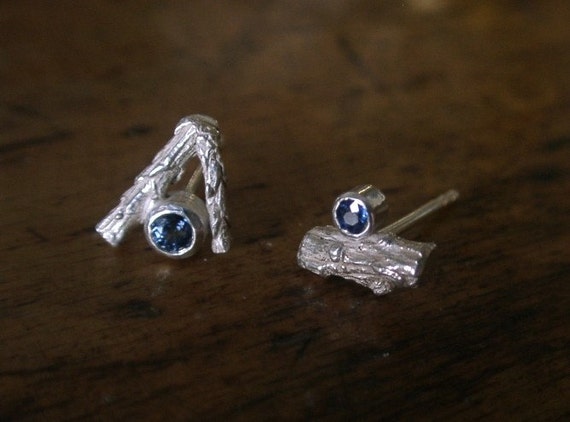 Branch earrings, yes please!  These make the nature girl at heart that I am so so SO
happy!  I love the fact that, as the seller describes, these were cast from real little
pieces of branches that were picked up in one of the Berlin parks.
five// gudbling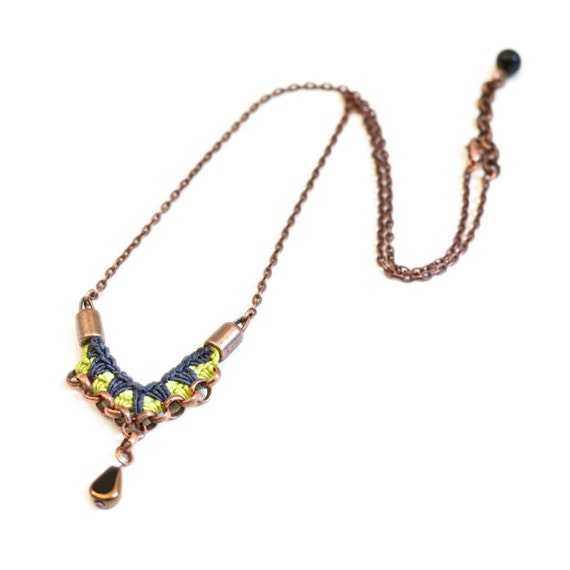 Mixed media jewelry is great because it can be worn in so many different situations and
with so many different outfits.  For example, this would look good paired with a button-up
shirt, pencil skirt and heels for the office AND it would look equally as awesome with
skinny jeans, a tunic top and ankle boots.  Am I right?